In a world where stories of compassion and empathy often go unnoticed, there are moments that remind us of the power of love and the depth of human connection. One such heartwarming moment occurred when a 6-year-old boy embraced his preterm newborn sibling, offering comfort and solace in a truly touching display of sibling bond.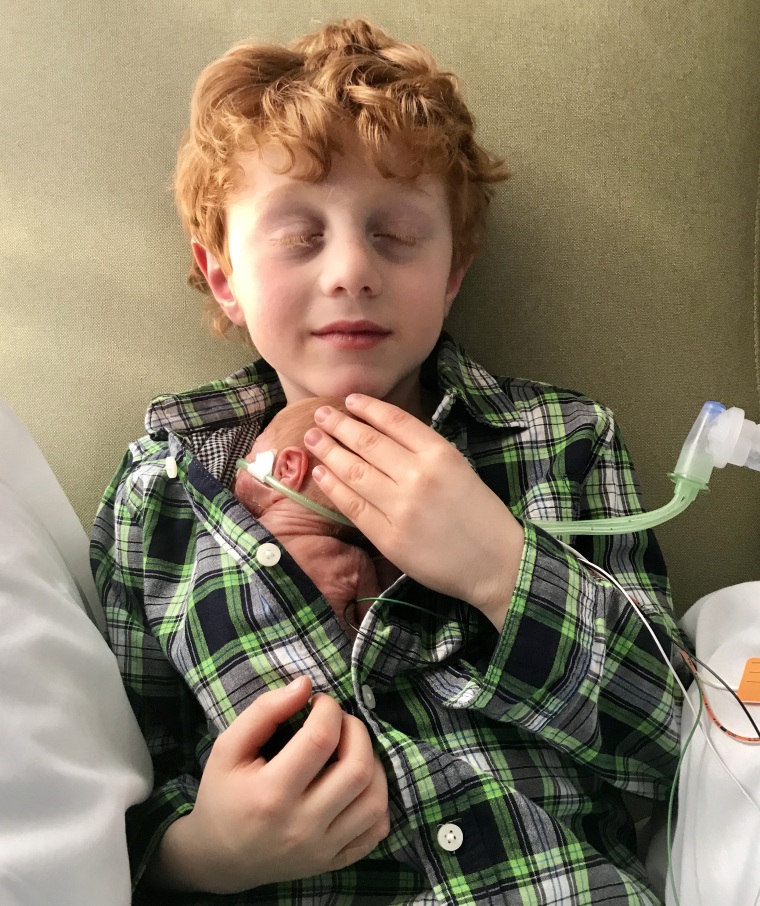 The journey began when Sarah and Mark Johnson eagerly awaited the arrival of their second child. However, their joy quickly turned into concern when Sarah went into premature labor at just 30 weeks. Their baby girl, Emily, was born weighing a mere 2 pounds and faced a challenging road ahead in the neonatal intensive care unit (NICU).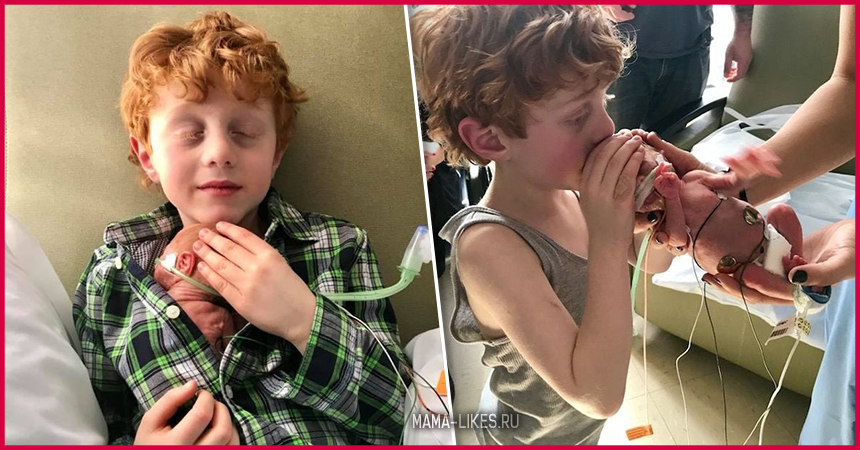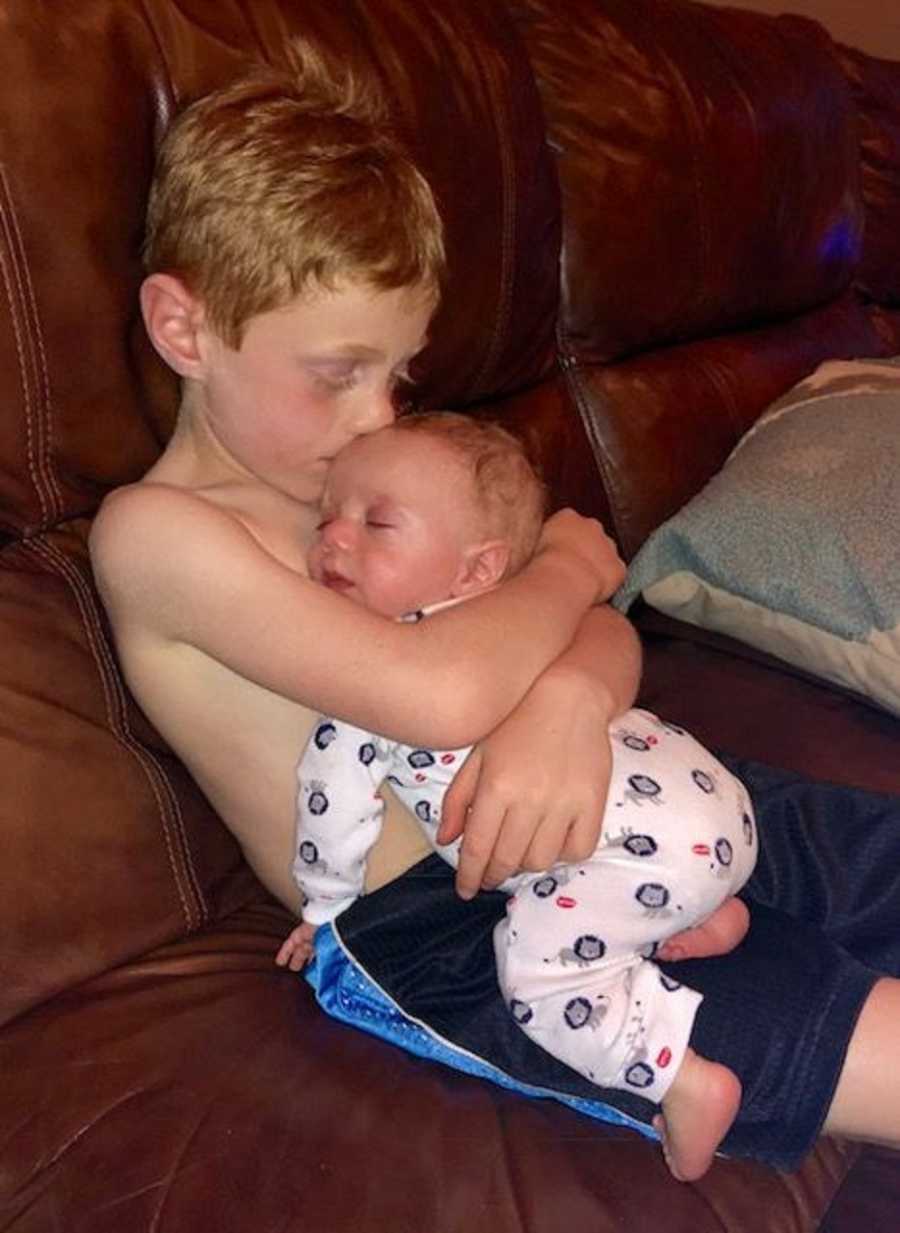 Amidst the beeping machines and the sterile environment of the NICU, there was one source of unwavering support and love for baby Emily—her 6-year-old brother, Ethan. From the moment Ethan laid eyes on his fragile sister, he understood that she needed him more than ever. Despite his young age, he exhibited a level of empathy that was truly remarkable.
This heartwarming moment captured the essence of family, reminding us of the power of love and the strength that lies within even the youngest members. It highlighted the unbreakable bond that siblings share, transcending age and circumstance. Ethan's selflessness and ability to provide comfort to his newborn sister exemplified the extraordinary capacity of children to display empathy and compassion.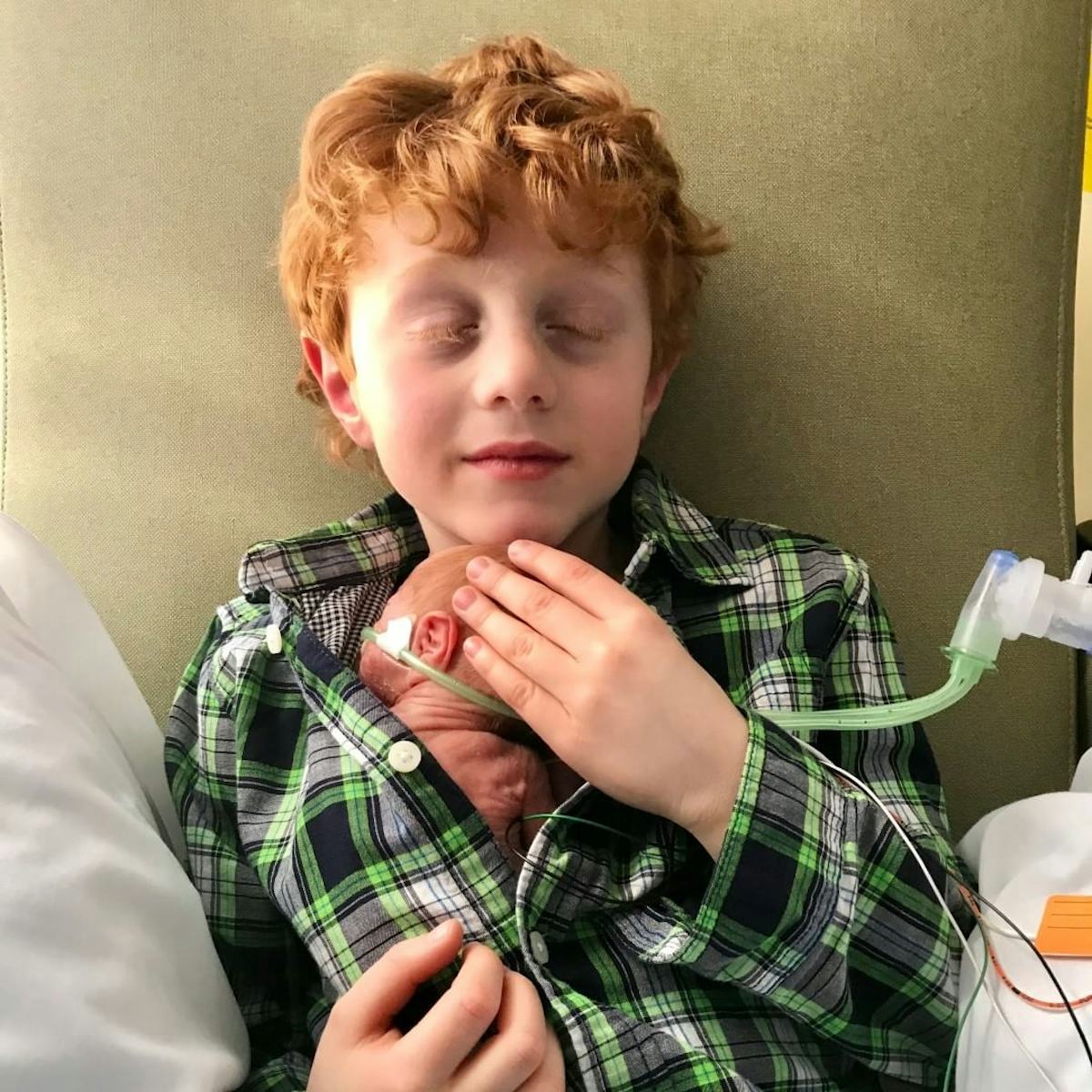 The heartwarming moment when a 6-year-old brother comforted his preterm newborn sister with a gentle embrace will forever be cherished as a reminder of the profound impact that acts of love and compassion can have.
In a world that often seems filled with turmoil, this simple yet powerful gesture restores our faith in the innate goodness of humanity. It serves as a reminder that, no matter how small or young we may be, we all possess the capacity to bring comfort, solace, and hope to those in need.