Cameroonian-French MMA fighter Francis Ngannou has garnered attention on social media once again, this time for teaming up with Real Madrid stars Vinicius Jr and Camavinga. The collaboration has sparked excitement among fans ahead of Ngannou's highly anticipated fight with Tyson Fury. The convergence of sports stars from different disciplines has generated buzz and anticipation for the upcoming event.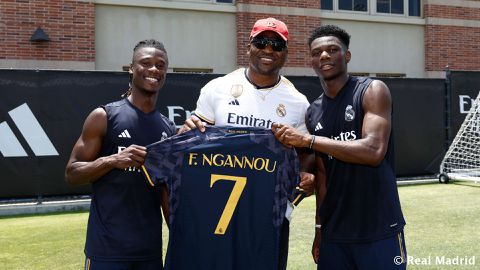 The 36-year-old is trending after teaming up with Spanish La Liga giants Real Madrid.
Francis Ngannou and Real Madrid
On the third day of Real Madrid's training in Los Angeles, Francis Ngannou was there.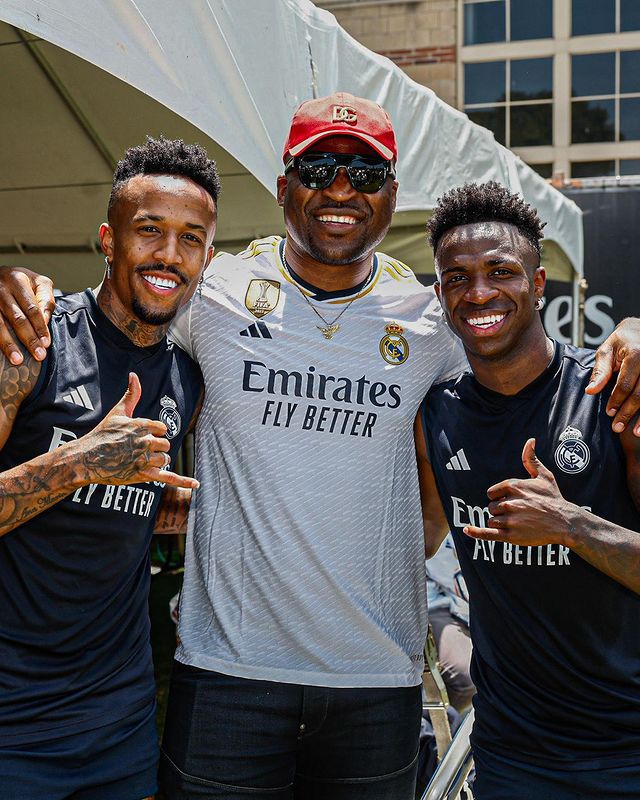 When the team was on the UCLA campus, the mixed martial artist stopped by and posed for pictures with some of the athletes.
Among the Real Madrid stars to pose with Ngannou are Brazil star Vinicius Junior, Aurélien Tchouaméni, Eduardo Camavinga, and Éder Militão.
Ngannou and Mbappe
Ngannou teamed up with the Real Madrid stars after meeting France football captain Kylian Mbappe in Cameroon.
In Yaoundé, the two men shared a meal together, and the PSG striker captured the occasion with a photo that was later shared in an Instagram story.
The MMA star and the Parisian striker appear to be savoring ndolé, a regional dish in Cameroon.
Ngannou and Fury
Ngannou takes on British WBC heavyweight champion Tyson Fury in a mega-crossover fight.
On October 28, the fight will take place in Riyadh, the capital of Saudi Arabia.