On February 11, 1990, the boxing world witnessed a historic bout as Mike Tyson, the undefeated and undisputed heavyweight champion, faced off against Buster Douglas at the Tokyo Dome.
In a stunning turn of events, the underdog, Douglas, who was not favored to win, delivered a remarkable performance. Against all odds, he managed to land a powerful knockout punch on Tyson, securing a victory that would go down in boxing history as one of the biggest upsets ever.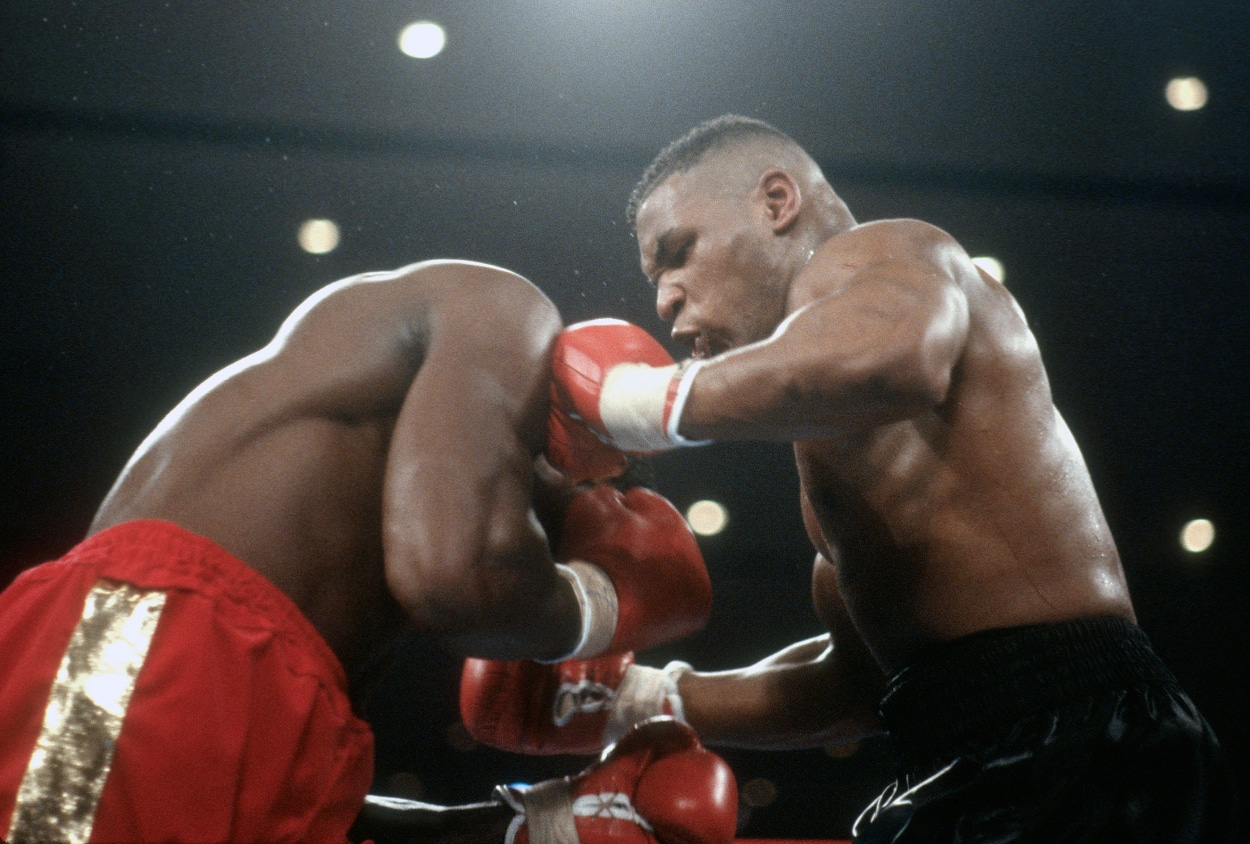 The unexpected defeat of Mike Tyson by Buster Douglas remains an iconic moment in sports, demonstrating that in the world of boxing, anything can happen, and no fighter is invincible. It also marked a significant turning point in both fighters' careers, forever etching their names in the annals of boxing lore.
After thirty-two years, new information has emerged about the real reason behind Iron Mike's loss that night. According to singer Bobby Brown, who is a close friend of Tyson, the boxer lost due to indulging in a two-day party with 24 women just before the fight.
Before the fight, Tyson held the WBC, WBA, and IBF titles, making him the undefeated and undisputed heavyweight champion of the world.
The general consensus was that this bout with Douglas was seen as a warm-up match for Tyson before a potential encounter with the then-undefeated number 1 heavyweight contender, Evander Holyfield.
Contrary to expectations, Douglas emerged victorious with a 10th round knockout, stunning the world and dashing the hopes of a Tyson-Holyfield showdown. As a result of his defeat, 'Iron Mike' had to endure a six-year wait before reclaiming the WBC heavyweight title in a fight against Frank Bruno.
Tyson's loss to Douglas was indeed a surprising turn of events, but finally, his friend Bobby Brown has shed light on the reason why the former boxer lost the heavyweight championship belt.
In an interview for an A and E documentary, Brown revealed, "We used to do crazy sh*t. Me and Mike Tyson are friends to this day, but there was a time when we partied in Japan right before his fight with Buster Douglas."
He continued, "We partied like really, really, really hard. There must have been two dozen girls in the room with me and Mike. I was trying to tell him to get some sleep."
Brown humorously added, "Eventually he got some sleep [in the ring]. Do not put that part in there please, he is going to kill me!"
Despite the shocking loss, Douglas earned $1.3 million from the fight, while Tyson received $6 million for his participation.