LeBron James enters the Warner Bros. multiverse in the debut trailer for Space Jam: A New Legacy.
Released by the studio this morning, the two-minute clip sets the stage for an animated summer crossover that's been teased only with brief and fleeting glimpses thus far. In our best look yet at James' revival of the 1996 blockbuster with Michael Jordan as its anchor, the Lakers star finally suits up with Bugs Bunny, Daffy Duck, Roadrunner, Porky Pig, and a number of other Looney Tunes mainstays, as The Tune Squad.
The trailer also reveals a bit more of the plot, which is very Wizard of Oz-ish with James as Dorothy and Don Cheadle as a humanoid CGI Oz, who pulls the NBA star and his tech-savvy son, Dom, into the "Warner 3000 entertainment Server-verse." Their only way out is, you guessed it, gathering The Tune Squad and squaring up with a team called The Goon Squad (so much for a Monstars reunion.) Throughout the trailer, you'll notice characters and figures from a number of Warner Bros. properties, including IT, A Clockwork Orange, King Kong, Scooby-Doo, The Iron Giant, and more.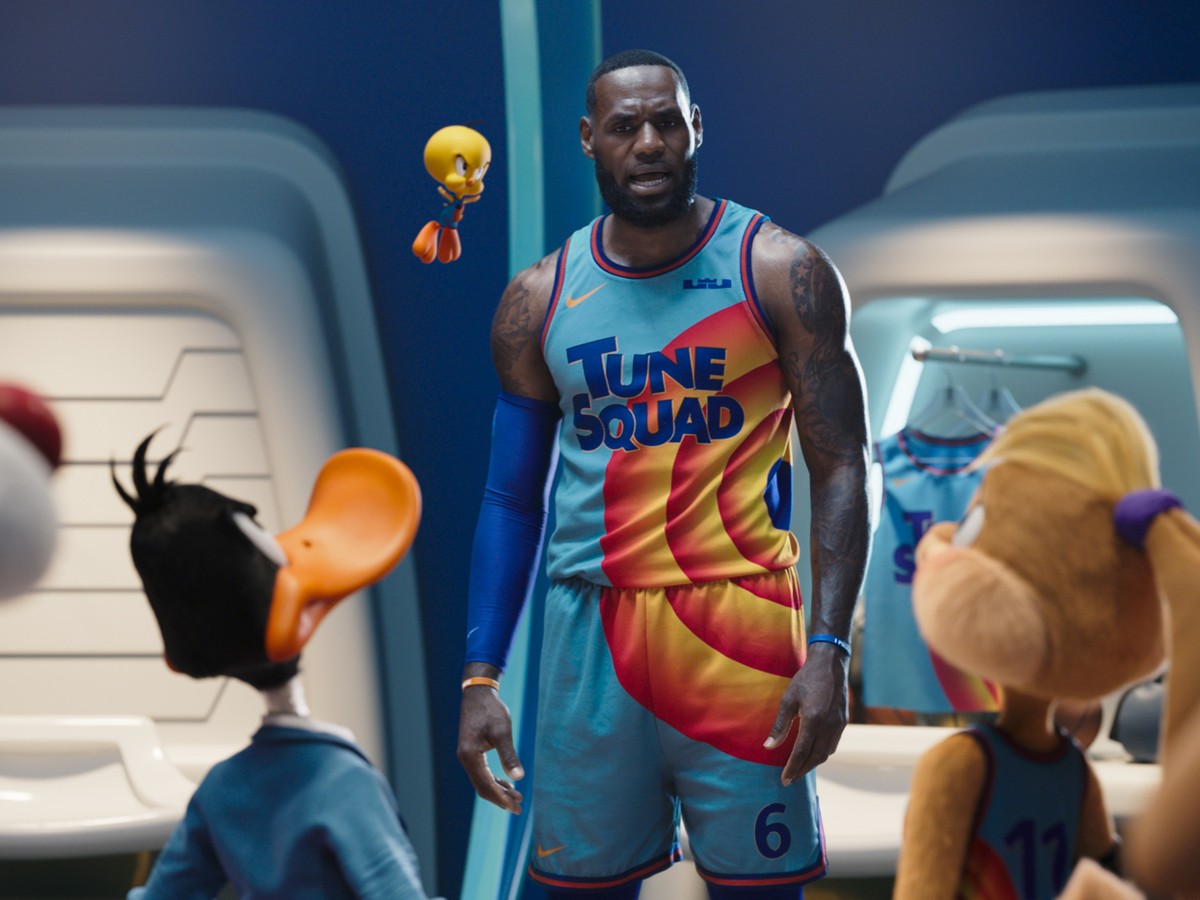 Space Jam: A New Legacy is directed by Malcolm D. Lee, who took the reigns from Terence Nance in 2019. Nance is still credited as a writer on the screenplay with Ryan Coogler, who serves as a producer on the film along with LeBron James. To announce the trailer, HBO (who's in a landmark deal with Warner Bros. that brings the studio's films to streaming on the same day as their theatrical release,) shared a collection of new posters, starring LeBron and his Tune Squad teammates.
Watch the official trailer for Space Jam: A New Legacy below. Catch the film's premiere in theaters or on HBO Max on July 16th.