In a recent Instagram tribute, NBA analyst and former basketball superstar Jamal Crawford honored the legendary Kobe Bryant. Reflecting on a breathtaking play, J Crossover recounted an unforgettable moment featuring the Black Mamba. With lightning speed, Kobe charged towards the basket, leaving Crawford trailing behind, and ultimately delivering a powerful slam dunk. The sheer display of Kobe's prowess, combined with Crawford's heartfelt post, evoked a wave of nostalgia among fans. Notably, former Boston Celtics and Los Angeles Lakers guard, Isaiah Thomas, couldn't help but be reminded of the iconic Michael Jordan while witnessing the spectacle.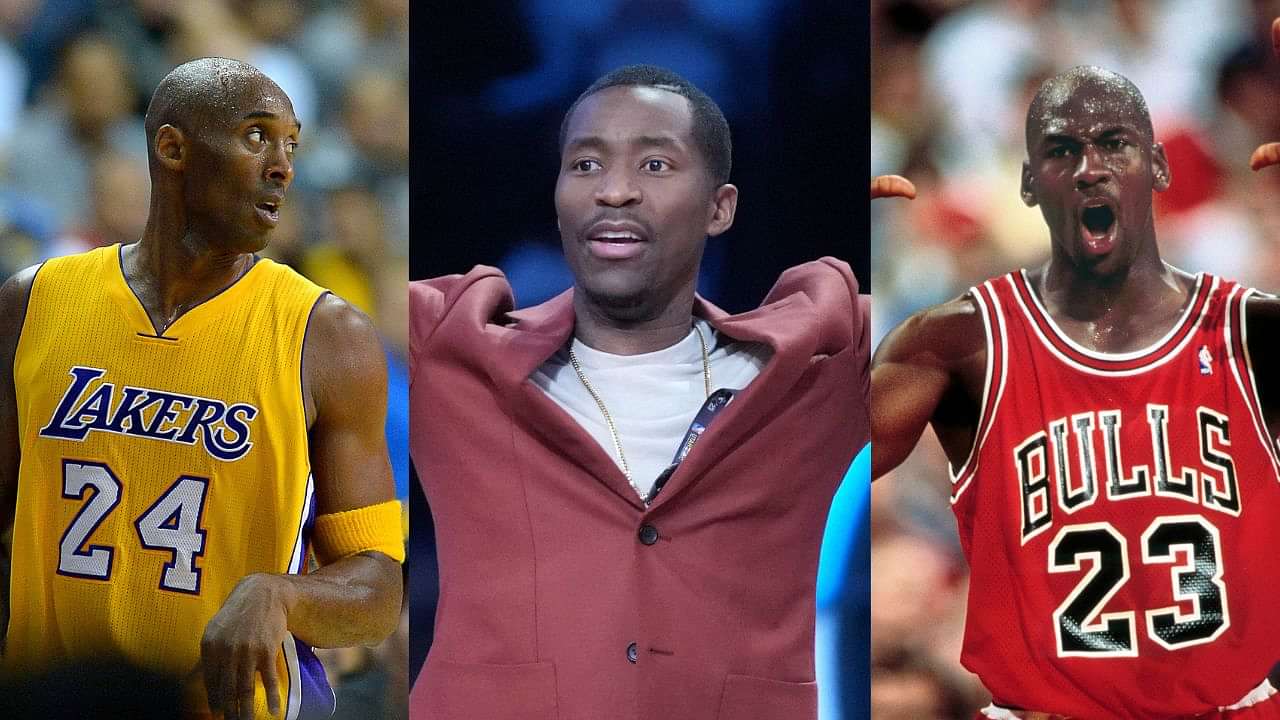 As his nickname suggests, Jamal Crawford was one of the craftiest players the NBA has ever seen. Known for his killer crossovers and lightning-fast handles, Crawford knows greatness when he sees it. So, for him to praise Kobe for his incredible dunk speaks volumes about the five-time NBA Champion's vast skillset.
Jamal Crawford's praise for Kobe Bryant prompts Isaiah Thomas to make Michael Jordan comparison
Jamal Crawford recently shared a video paying homage to Kobe Bryant. The video in question, saw the Black Mamba throw down a mean dunk right on top of Crawford's head, immediately after crossing him up. It was an incredible move, that left fans in the Staples Center gawking in awe.
However, while it certainly was a highlight reel-worthy moment, the match in question sure wasn't. Taking place on the 16th of February back in 2013, it was the Clippers fans who got the last laugh. Nevertheless, the three-time Sixth Man of the Year had to show his appreciation, as he recalled how both he and his team watched as Kobe went up for the slam.
"I'm guarding him, he's not looking at the basket so I'm like yea I'm good. He does a little shoulder shake, I'm still there, the footwork came next, and that's when I knew it was going bad quick! I'm starting to get lost lol, I reach, and I'm saying to myself when all bets are off, send him middle! THIS is when the help is supposed to come into play. Safe to say they were watching like I was!"
But, Mr And-One wasn't the only one who recognized Kobe's greatness. Former Celtics and Lakers guard Isaiah Thomas was also impressed. Even drawing a comparison between the late great and the GOAT, Michael Jordan.
"Hahaha. The footwork was impeccable. You did what you could Fam!!! Kob had everybody in awe at all times on some MJ s*it."
Kobe truly was an incredible player. One that left those around him shocked by his genius. A player truly worthy of being hailed as the second coming of His Airness.
Bryant was so obsessed with Michael Jordan that he even tried to speak like him
It's a known fact, that Kobe Bryant modeled his game around Michael Jordan. If you ask anyone who watched both of them play, they would agree that watching Kobe was like watching a carbon copy of the GOAT himself. But, his obsession with MJ didn't end there. In fact, he wanted to be like the six-time NBA Champion in any way possible.
And, according to some of his former teammates, he had a set routine. One which involved watching Jordan's highlights, including his interview highlights. All so that he could even speak like him.
At the end of the day, whether he managed to emulate his idol or not, there can be no denying that Kobe Bean Bryant was a legend of the game, through and through.