Dennis Rodman's life has been marked by turbulence, especially during his challenging childhood in Dallas, Texas. However, a turning point came when two coaches from Southeastern Oklahoma State visited him, providing him with a significant opportunity. In an interview with VladTV, Rodman revealed that at first, he thought he was in trouble and tried to avoid the men seeking him. Thankfully, he eventually decided to meet them, a decision that would prove crucial to his future success. This encounter paved the way for him to become a five-time Champion and play a vital role in helping Michael Jordan secure his second three-peat.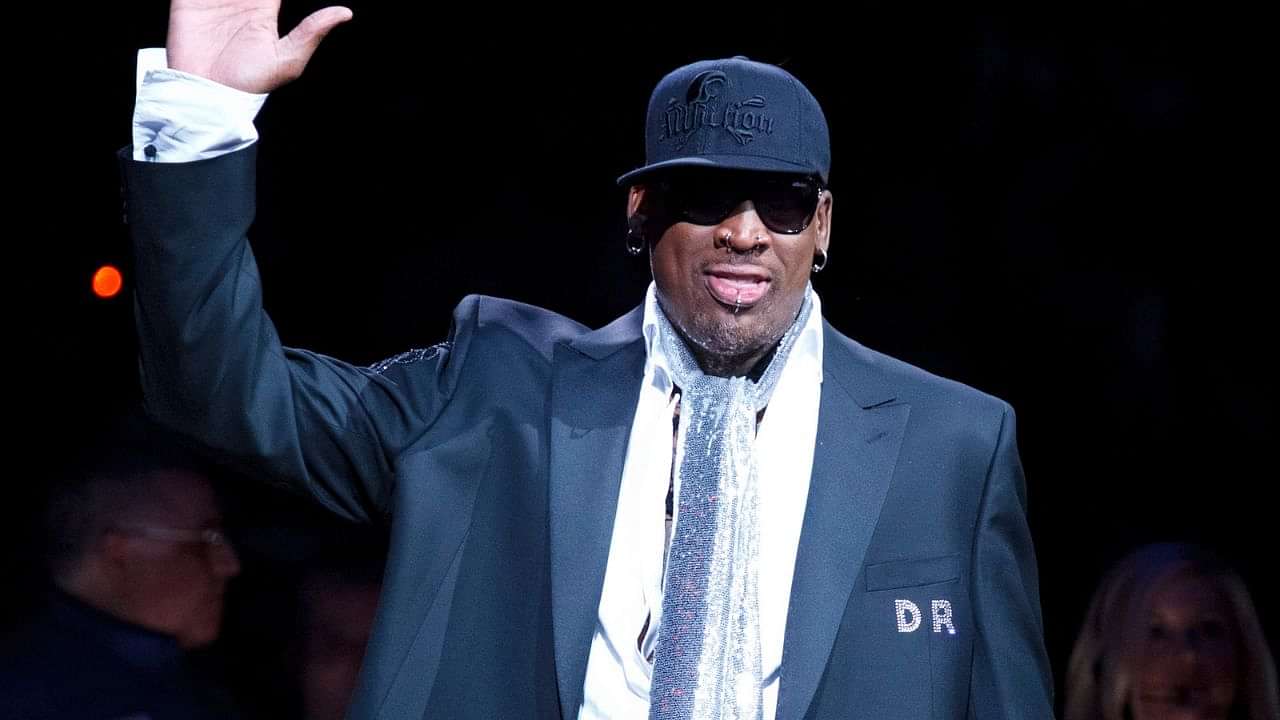 Things weren't exactly easy for Rodman. His father abandoned him, his mother, and his siblings when he was just three. He was bullied often and following high school was kicked out of home by his own mother.
This led to him becoming homeless and even being arrested for stealing watches. All this led to him developing a strong sense of fear and distrust, which was reflected in his first interaction with the two coaches.
Dennis Rodman wrongfully assumed two college recruiters were police officers going to arrest him
Hall of Famer Dennis Rodman recently brokedown when recalling how he got into college basketball. In an interview with VladTV, The Worm who wasn't a highly recruited prospect recalled the moment when he received his first college offer with tears in his eyes.
Kicked out of home by his own mother, Rodman was a deeply mistrusting young man. So, when two white men in suits came knocking at his door, he thought the worst. Having been arrested in the past for stealing, The Worm assumed he was being approached by two cops.
With thoughts of prison on his mind, the two-time Defensive Player of the Year vehemently denied he knew Dennis Rodman when asked by the two men. Luckily for him, the men were tenacious and kept asking. Finally, Rodman gave in and revealed his identity. But, to his surprise rather than being taken to jail, he was given a tryout at Southeastern Oklahoma State University.
"That was like one of those breakthrough moments in life. These two guys came and knocked on the door and they asked, "Is Dennis Rodman here?", and I said, "No he's not here!", and I'm standing right there. So, I answered and shut the door but they knocked again and I said, "Yeah…that's who I am." I thought I was going to prison. You got two white guys in suits and s**t and I was like, "Oh man! Okay what did I do now?". But, they were two coaches from Southeaster Oklahoma and they wanted me to try out for the team."
Rodman had quite the college career. As a member of the Southeastern Oklahoma Savage Storm close to 26 points and 16 rebounds per game. He was a three-time NAIA All-American, and his performances saw him selected in the second round of the 1986 NBA Draft. Fast forward 14 seasons and he is now one of the greatest to ever stop on a basketball court.
Rodman had a stellar NBA career playing alongside several greats including Michael Jordan
Dennis Rodman spent 14 seasons in the NBA playing for a variety of teams. His stints with the San Antonio Spurs, Dallas Mavericks, and Los Angeles Lakers aside, he found his most success with the Detroit Pistons and the Chicago Bulls. Rodman was drafted by the Pistons where he won two NBA Championships.
However, he is fondly remembered for his time on the Bulls. Here, he partnered up with Michael Jordan and Scottie Pippen, delivering the Windy City its second three-peat.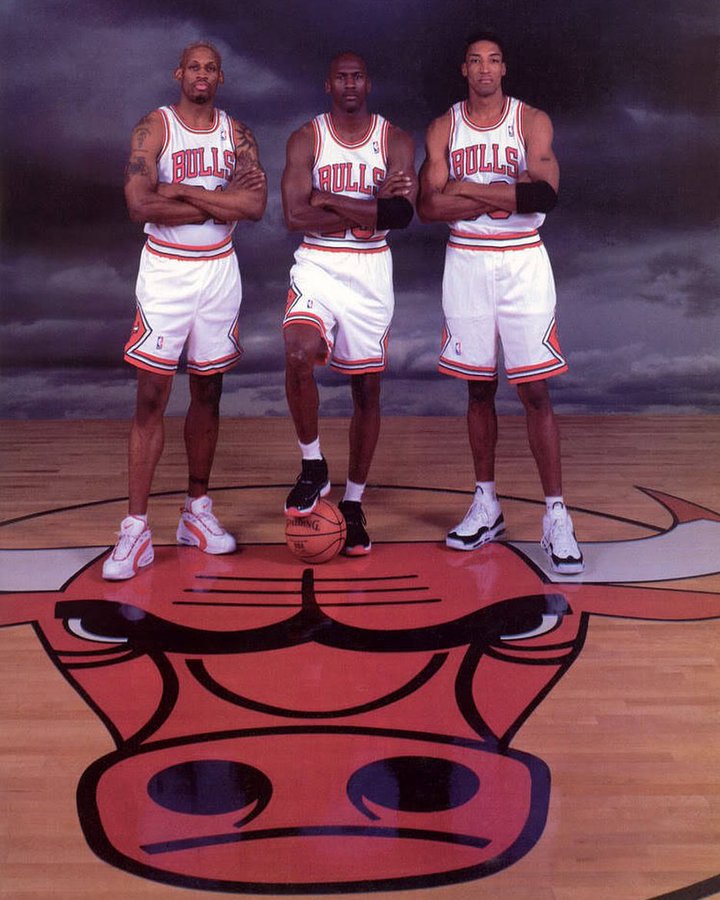 Following his NBA days, Rodman played across the world before retiring in 2006. Shortly after, he was enshrined in the Naismith Memorial Basketball Hall of Fame. A true legend of the sport.