During UFC 290, Israel Adesanya, the reigning UFC middleweight champion, made an appearance to support his teammates and observe the matchups to determine his next challenger. In a title eliminator bout between highly ranked contenders Robert Whittaker and Dricus Du Plessis, Adesanya made his preferences known in the lead-up to the fight, indicating which fighter he was favoring. Adesanya's presence added intrigue to the event as fans and observers eagerly awaited the outcome to see who would emerge as the potential next challenger for the middleweight championship.
Having fought and defeated Whittaker twice before, "The Last Stylebender" was manifesting a victory for Du Plessis after their recent war of words.
The tension between the two started after Du Plessis made a comment about being the first fighter to live and train in Africa to become a world champion which didn't go down well with Nigerian born Adesanya.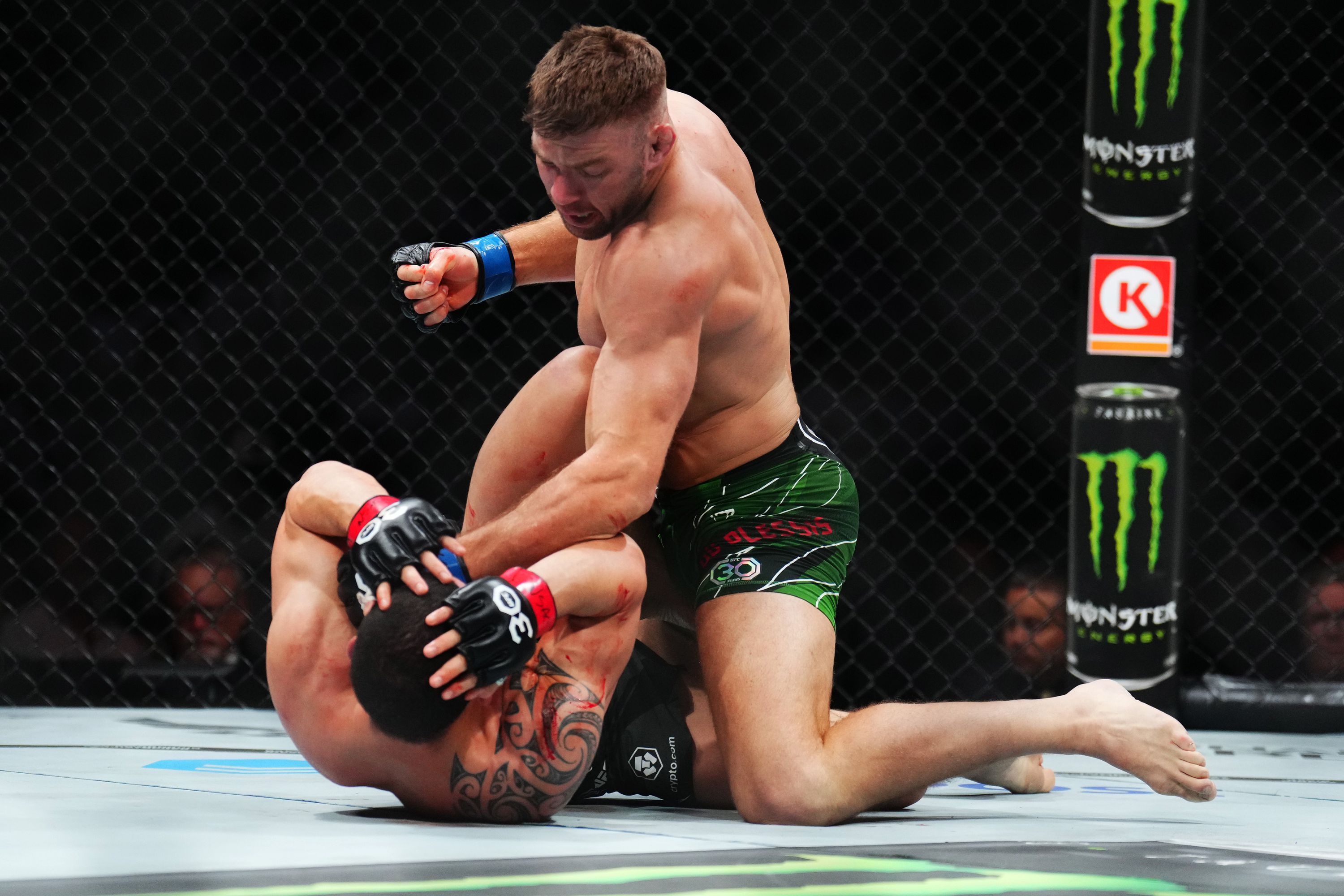 After his incredible second round finish of Whittaker, Du Plessis was joined in the cage by the champ for a stare down that had a lot of people on edge.
Calling Du Plessis a lot of names and promising to make him pay for his words, Adesanya posted the clip of their stare down on his Twitter profile.
"If you ain't my brother, you ain't African!! I will show you where you're from, N****!!"
Whilst UFC commentators Joe Rogan and Daniel Cormier chalked it up to Adesanya cutting loose for the night and supporting his teammates Dan Hooker and Alexander Volkanovski, some weren't happy with Israel Adesanya's call-out of Dricus Du Plessis.
Making reference to their on-going argument around Du Plessis' claim to be the first African UFC champion to live and train there, Adesanya didn't exactly go easy on picking the words he used during their face-off at UFC 290.
Though Izzy has never been one to hide what is on his mind, a lot of people felt that after this interaction, that the feud between the two could get very tense and personal during the build-up to their fight.
On his social media accounts, Adesanya issued a message to those that were offended by anything he said, unsurprisingly not taking any of it back.
"I called him a cracker, they got mad… I called him a n****, they got madder. Lesson… you can't please ppl… f*** em!"
Adesanya vs. Du Plessis will be targeted for UFC 293 which takes place in Sydney, Australia on September 10 should the South African challenger be able to compete again so soon.