Conor McGregor, the renowned fighter, has become the epitome of stardom in the world of mixed martial arts, with a massive fan following evident through his extensive presence on social media platforms.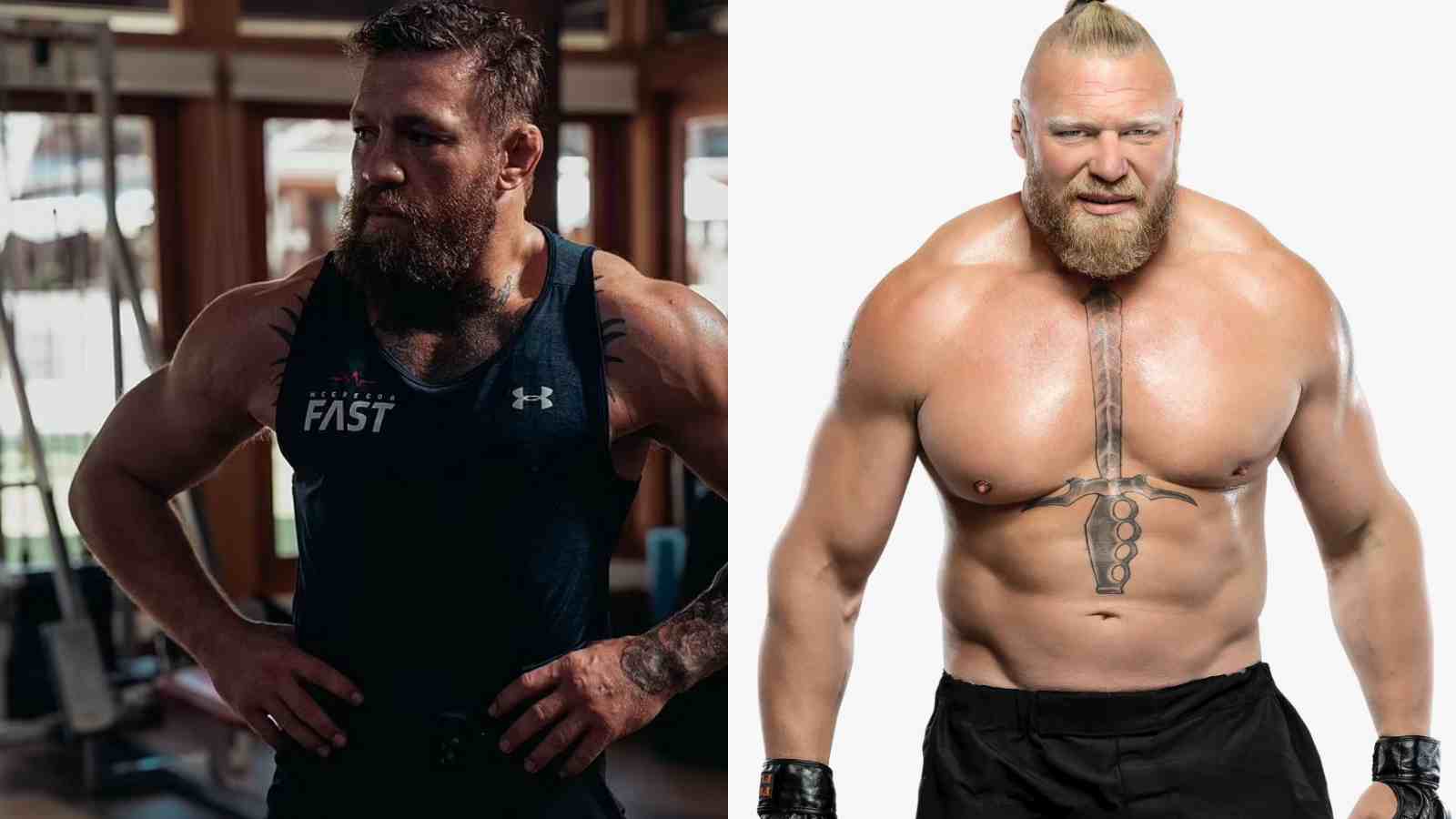 No wonder then, whenever McGregor posts something to either his Instagram or Twitter (which is not really sporadic), fans take to the comments section and flood it with their thoughts. The interaction is not always positive, though; with some fans attempting to mock the star fighter.
The Irishman posted a picture after his workout to Twitter yesterday, which as usual, had a lot of comments under it. Noticeably, he looked quite buff in the picture. Accordingly, a fan commented, "What the fuck happened to your neck" to which he himself replied, "It got huge."
An interesting comment under this thread read, "You are like lightweight Brock Lesnar.."
McGregor, thus, drew a cheeky parallel to ex-UFC fighter and WWE legend Brock Lesnar, who is most famous for his tremendous size and mean stature. At 6'3 and 265 pounds, Brock Lesnar is the definition of heavyweight, the weight class he had fought in, during his time in the UFC.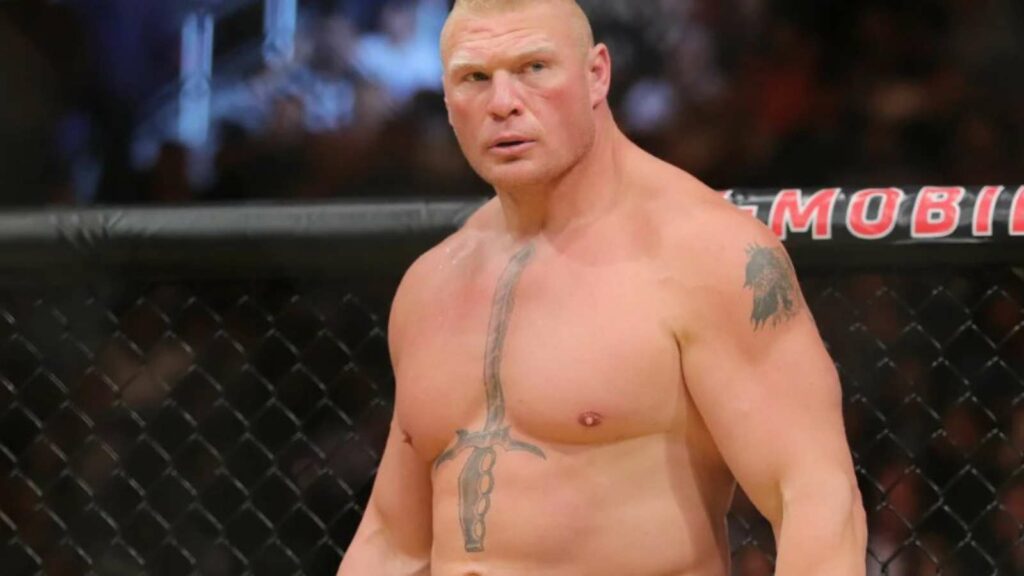 Seeing McGregor's bulk over the last year, the fan cheekily likened him to the muscled-up American pro wrestler. However, it is worth noting that Conor McGregor fights in the 155 and 170 pound divisions, and as of now, he is looking nothing like his former self.
Conor McGregor isn't a stranger to transformations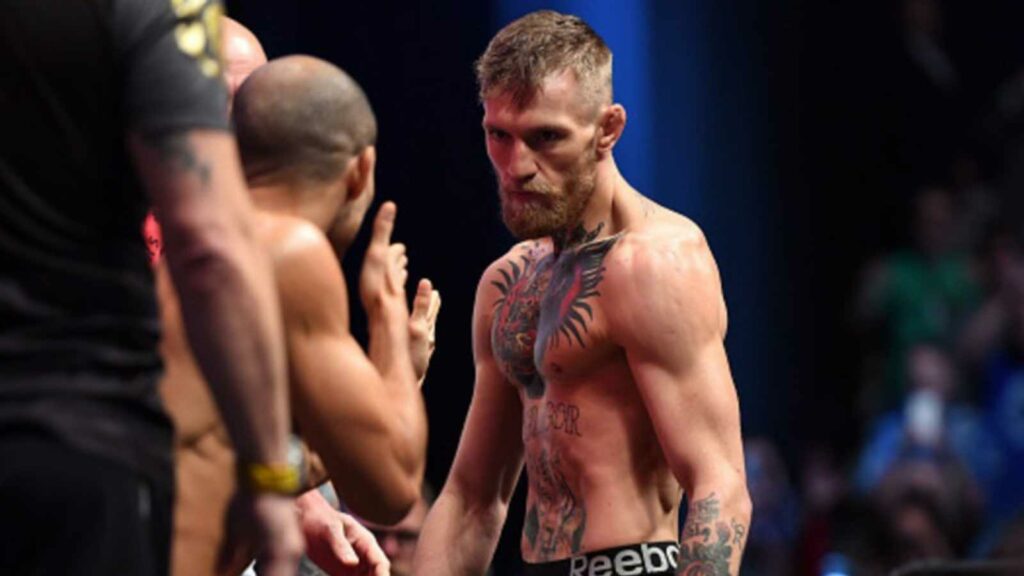 Conor McGregor started out as a lean 145 pounder. Back then, his forte was his crisp and deadly accurate striking – it could floor even the best fighter on a good night. And that is exactly what happened to Chad Mendes and Jose Aldo. Knocking out Aldo in 13 seconds, McGregor shocked the world to become the world featherweight champion.
Then, he embarked on the journey to become the UFC's first concurrent two-division champion. In late 2016, he moved up to lightweight and was given a shot against then 155 pound king Eddie Alvarez. The American never stood against a highly skilled McGregor that night, eventually losing by TKO in the second round.
After his move up to 155 pounds, McGregor took on boxing icon Floyd Mayweather. Although it was the biggest fight of his career to date, he didn't have to go induce a dramatic weight fluctuation. Three years later, in 2020, he took on Donald Cerrone at welterweight (170 pounds).
These days, it can easily be speculated that Conor McGregor's walking weight is around 190-200 pounds, which would be just shy of light heavyweight. Although fighters cut weight going into their respective bouts, this is the highest weight McGregor has been at.
The reason for this could be multiple-fold – he is appearing alongside Jake Gyllenhaal in the remake of Patrick Swayze's classic Road House, which could be an explanation. It could also be, that to help his leg heal after the horrendous injury last year, McGregor is not inhibiting any nourishment.